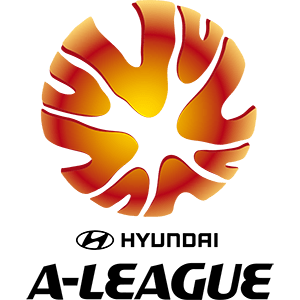 Football statistics for Australia - A-League
Fixtures
| | | | | |
| --- | --- | --- | --- | --- |
| 25/01/2022 | Melbourne Victory FC | v.s. | Sydney FC | |
| 26/01/2022 | Macarthur | v.s. | Perth Glory FC | |
| 29/01/2022 | Brisbane Roar | v.s. | Western Sydney Wanderers | |
| 29/01/2022 | Western United | v.s. | Melbourne City FC | |
| 30/01/2022 | Sydney FC | v.s. | Central Coast Mariners | |
| 30/01/2022 | Newcastle Jets FC | v.s. | Adelaide United | |
| 04/02/2022 | Adelaide United | v.s. | Sydney FC | |
| 05/02/2022 | Newcastle Jets FC | v.s. | Brisbane Roar | |
| 05/02/2022 | Melbourne Victory FC | v.s. | Western United | |
| 05/02/2022 | Western Sydney Wanderers | v.s. | Central Coast Mariners | |
Results
09/01/2022
Melbourne City FC

3

:

3

Western Sydney Wanderers
21/01/2022
Wellington Phoenix

2

:

1

Western United
23/01/2022
Central Coast Mariners

1

:

3

Melbourne City FC
23/01/2022
Brisbane Roar

1

:

3

Adelaide United
15/01/2022
Adelaide United

2

:

2

Melbourne City FC
15/01/2022
Sydney FC

1

:

1

Brisbane Roar
08/01/2022
Melbourne Victory FC

1

:

1

Adelaide United
22/01/2022
Sydney FC

1

:

2

Perth Glory FC
01/01/2022
Adelaide United

4

:

0

Wellington Phoenix
Week 26
09/01/2022
Melbourne City FC

3

:

3

Western Sydney Wanderers
Week 23
21/01/2022
Wellington Phoenix

2

:

1

Western United
Week 22
23/01/2022
Central Coast Mariners

1

:

3

Melbourne City FC
Week 11
23/01/2022
Brisbane Roar

1

:

3

Adelaide United
Week 10
15/01/2022
Adelaide United

2

:

2

Melbourne City FC
15/01/2022
Sydney FC

1

:

1

Brisbane Roar
Week 9
08/01/2022
Melbourne Victory FC

1

:

1

Adelaide United
Week 7
22/01/2022
Sydney FC

1

:

2

Perth Glory FC
01/01/2022
Adelaide United

4

:

0

Wellington Phoenix
Week 6
26/12/2021
Macarthur

0

:

3

Sydney FC
26/12/2021
Melbourne Victory FC

3

:

1

Western United
Week 5
19/01/2022
Brisbane Roar

1

:

0

Perth Glory FC
19/12/2021
Sydney FC

2

:

1

Wellington Phoenix
19/12/2021
Macarthur

2

:

1

Newcastle Jets FC
18/12/2021
Melbourne City FC

2

:

2

Melbourne Victory FC
18/12/2021
Central Coast Mariners

2

:

0

Western Sydney Wanderers
17/12/2021
Western United

1

:

0

Adelaide United
Week 4
12/12/2021
Central Coast Mariners

2

:

0

Sydney FC
11/12/2021
Adelaide United

1

:

2

Melbourne Victory FC
11/12/2021
Western Sydney Wanderers

0

:

2

Macarthur
11/12/2021
Western United

1

:

0

Brisbane Roar
10/12/2021
Newcastle Jets FC

4

:

0

Wellington Phoenix
08/12/2021
Melbourne City FC

1

:

0

Perth Glory FC
Week 3
05/12/2021
Melbourne Victory FC

0

:

3

Perth Glory FC
05/12/2021
Macarthur

1

:

0

Central Coast Mariners
04/12/2021
Melbourne City FC

0

:

1

Western United
04/12/2021
Sydney FC

2

:

2

Newcastle Jets FC
04/12/2021
Brisbane Roar

0

:

0

Adelaide United
03/12/2021
Wellington Phoenix

0

:

2

Western Sydney Wanderers
Week 2
28/11/2021
Western Sydney Wanderers

2

:

2

Newcastle Jets FC
28/11/2021
Melbourne Victory FC

3

:

0

Brisbane Roar
27/11/2021
Adelaide United

2

:

2

Melbourne City FC
27/11/2021
Sydney FC

0

:

1

Macarthur
27/11/2021
Wellington Phoenix

2

:

1

Central Coast Mariners
26/11/2021
Western United

1

:

0

Perth Glory FC
Week 1
21/11/2021
Macarthur

1

:

1

Wellington Phoenix
21/11/2021
Newcastle Jets FC

1

:

2

Central Coast Mariners
20/11/2021
Perth Glory FC

1

:

1

Adelaide United
20/11/2021
Western Sydney Wanderers

0

:

0

Sydney FC
20/11/2021
Western United

0

:

1

Melbourne Victory FC
19/11/2021
Melbourne City FC

2

:

1

Brisbane Roar
Week 0
| | | | | |
| --- | --- | --- | --- | --- |
| 25/01/2022 | Melbourne Victory FC | v.s. | Sydney FC | |
| 26/01/2022 | Macarthur | v.s. | Perth Glory FC | |
| 29/01/2022 | Brisbane Roar | v.s. | Western Sydney Wanderers | |
| 29/01/2022 | Western United | v.s. | Melbourne City FC | |
| 30/01/2022 | Sydney FC | v.s. | Central Coast Mariners | |
| 30/01/2022 | Newcastle Jets FC | v.s. | Adelaide United | |
| 04/02/2022 | Adelaide United | v.s. | Sydney FC | |
| 05/02/2022 | Newcastle Jets FC | v.s. | Brisbane Roar | |
| 05/02/2022 | Melbourne Victory FC | v.s. | Western United | |
| 05/02/2022 | Western Sydney Wanderers | v.s. | Central Coast Mariners | |
| 05/02/2022 | Wellington Phoenix | v.s. | Macarthur | |
| 06/02/2022 | Melbourne City FC | v.s. | Perth Glory FC | |
| 11/02/2022 | Western Sydney Wanderers | v.s. | Melbourne City FC | |
| 11/02/2022 | Wellington Phoenix | v.s. | Adelaide United | |
| 12/02/2022 | Sydney FC | v.s. | Western United | |
| 12/02/2022 | Melbourne Victory FC | v.s. | Newcastle Jets FC | |
| 13/02/2022 | Central Coast Mariners | v.s. | Perth Glory FC | |
| 13/02/2022 | Brisbane Roar | v.s. | Macarthur | |
| 18/02/2022 | Melbourne City FC | v.s. | Newcastle Jets FC | |
| 18/02/2022 | Perth Glory FC | v.s. | Brisbane Roar | |
| 18/02/2022 | Wellington Phoenix | v.s. | Sydney FC | |
| 19/02/2022 | Macarthur | v.s. | Adelaide United | |
| 19/02/2022 | Melbourne Victory FC | v.s. | Central Coast Mariners | |
| 20/02/2022 | Western United | v.s. | Western Sydney Wanderers | |
| 22/02/2022 | Perth Glory FC | v.s. | Melbourne City FC | |
| 25/02/2022 | Brisbane Roar | v.s. | Melbourne Victory FC | |
| 26/02/2022 | Newcastle Jets FC | v.s. | Macarthur | |
| 26/02/2022 | Adelaide United | v.s. | Central Coast Mariners | |
| 26/02/2022 | Sydney FC | v.s. | Melbourne City FC | |
| 26/02/2022 | Perth Glory FC | v.s. | Western United | |
| 27/02/2022 | Western Sydney Wanderers | v.s. | Wellington Phoenix | |
| 04/03/2022 | Melbourne Victory FC | v.s. | Macarthur | |
| 05/03/2022 | Western United | v.s. | Newcastle Jets FC | |
| 05/03/2022 | Central Coast Mariners | v.s. | Brisbane Roar | |
| 05/03/2022 | Western Sydney Wanderers | v.s. | Sydney FC | |
| 05/03/2022 | Perth Glory FC | v.s. | Adelaide United | |
| 05/03/2022 | Wellington Phoenix | v.s. | Melbourne City FC | |
| 11/03/2022 | Adelaide United | v.s. | Newcastle Jets FC | |
| 12/03/2022 | Sydney FC | v.s. | Western United | |
| 12/03/2022 | Brisbane Roar | v.s. | Wellington Phoenix | |
| 12/03/2022 | Melbourne City FC | v.s. | Melbourne Victory FC | |
| 12/03/2022 | Perth Glory FC | v.s. | Central Coast Mariners | |
| 13/03/2022 | Macarthur | v.s. | Western Sydney Wanderers | |
| 18/03/2022 | Newcastle Jets FC | v.s. | Wellington Phoenix | |
| 19/03/2022 | Central Coast Mariners | v.s. | Macarthur | |
| 19/03/2022 | Sydney FC | v.s. | Melbourne Victory FC | |
| 19/03/2022 | Western United | v.s. | Melbourne City FC | |
| 19/03/2022 | Perth Glory FC | v.s. | Brisbane Roar | |
| 20/03/2022 | Western Sydney Wanderers | v.s. | Adelaide United | |
| 25/03/2022 | Newcastle Jets FC | v.s. | Sydney FC | |
| 25/03/2022 | Wellington Phoenix | v.s. | Perth Glory FC | |
| 26/03/2022 | Brisbane Roar | v.s. | Western United | |
| 26/03/2022 | Central Coast Mariners | v.s. | Adelaide United | |
| 26/03/2022 | Macarthur | v.s. | Melbourne City FC | |
| 27/03/2022 | Melbourne Victory FC | v.s. | Western Sydney Wanderers | |
| 01/04/2022 | Melbourne City FC | v.s. | Wellington Phoenix | |
| 02/04/2022 | Western United | v.s. | Central Coast Mariners | |
| 02/04/2022 | Adelaide United | v.s. | Melbourne Victory FC | |
| 02/04/2022 | Sydney FC | v.s. | Macarthur | |
| 02/04/2022 | Perth Glory FC | v.s. | Western Sydney Wanderers | |
| 03/04/2022 | Brisbane Roar | v.s. | Newcastle Jets FC | |
| 06/04/2022 | Brisbane Roar | v.s. | Wellington Phoenix | |
| 06/04/2022 | Perth Glory FC | v.s. | Melbourne Victory FC | |
| 08/04/2022 | Adelaide United | v.s. | Macarthur | |
| 09/04/2022 | Western Sydney Wanderers | v.s. | Brisbane Roar | |
| 09/04/2022 | Central Coast Mariners | v.s. | Sydney FC | |
| 09/04/2022 | Melbourne Victory FC | v.s. | Melbourne City FC | |
| 10/04/2022 | Newcastle Jets FC | v.s. | Perth Glory FC | |
| 15/04/2022 | Macarthur | v.s. | Brisbane Roar | |
| 15/04/2022 | Wellington Phoenix | v.s. | Central Coast Mariners | |
| 16/04/2022 | Western United | v.s. | Perth Glory FC | |
| 16/04/2022 | Sydney FC | v.s. | Western Sydney Wanderers | |
| 16/04/2022 | Newcastle Jets FC | v.s. | Melbourne Victory FC | |
| 19/04/2022 | Western United | v.s. | Macarthur | |
| 19/04/2022 | Sydney FC | v.s. | Adelaide United | |
| 20/04/2022 | Western Sydney Wanderers | v.s. | Newcastle Jets FC | |
| 23/04/2022 | Macarthur | v.s. | Melbourne Victory FC | |
| 23/04/2022 | Adelaide United | v.s. | Western United | |
| 23/04/2022 | Newcastle Jets FC | v.s. | Central Coast Mariners | |
| 23/04/2022 | Wellington Phoenix | v.s. | Western Sydney Wanderers | |
| 25/04/2022 | Brisbane Roar | v.s. | Sydney FC | |
| 29/04/2022 | Melbourne Victory FC | v.s. | Wellington Phoenix | |
| 30/04/2022 | Central Coast Mariners | v.s. | Western United | |
| 30/04/2022 | Adelaide United | v.s. | Brisbane Roar | |
| 30/04/2022 | Perth Glory FC | v.s. | Sydney FC | |
| 01/05/2022 | Macarthur | v.s. | Newcastle Jets FC | |
More About Australia - A-League
What is Australia - A-League?
Australia - A-League is the 1st division of football in Australia. 12 teams are playing between themselves throughout the year to compete and win the title. The last places of the standings at the end of the competition are relegated to the lower division.
Welcome to APWin
Signup and become a FREE member to have access with unlimited time.
or register with email
Already have an account? Sign in
Switch to