What are the Best Sites for Streaming Live Football?
5 Best Streaming Sites to Watch Live Football
Almost every cable and satellite TV provider has access to live sports streaming. Services like fubo TV and Sling TV also provide tons of live sports, even college football.
You can still find websites that stream live sports for free and don't violate any copyright law, even though they're harder to come by. This article will list the best websites you can find that offer free live sports streaming.
Let's look at our top picks for football and other popular sports sites for the best streaming sites.
Watch ESPN
If you've been following many sports, ESPN shouldn't be a stranger to you. It's one of the most famous names in cable sports, with the official WatchESPN website offering a vast lineup of live streams. You can find many of the biggest sports, including football, tennis, basketball, baseball, UFC Fight Nights and many more on ESPN's official site.
However, you won't find every game of every sport on ESPN.com. The site only streams the games with broadcast rights. Some premium games on WatchESPN.com requires your credentials, while others will require an additional subscription for ESPN starting from $5.99 per month.
Besides sports, Watch ESPN also offers other content for free such as news, interviews and replays.
Facebook Watch
As social media is the place for all the communities' discussions and postings, Facebook brings Facebook Watch to get into the live streaming market. As one of the leading social media, Facebook receives the rights to stream a few sports such as football, women's basketball, surfing and other unofficial streams.
Besides the place to watch official sports streams, the Facebook watch also lets users catch live stream sports from anywhere in the world.
Stream2 Watch
Stream2Watch is the place where all streaming sites gather from other sites. This includes football, baseball, basketball, volleyball and other sports. The site is pretty comprehensive and you'll likely find the match you want.
Like many other online platforms that embed external streams, you might come across some dangerous and misleading pop-up ads. This is why we recommend getting a good ad blocker to keep you safe. However, you still may find ads overlaid on a few videos. We suggest closing every ad and immediately choosing the back button on your browser if you're sent to a new page that has nothing to do with sports streaming.
SportRAR.TV
Another site that gathers live sports streaming videos is SportRAR.TV where you can find plenty of sources and present them in an attractive and easy to use interface. You can find all the popular sports on this site, including football, baseball, tennis, basketball, hockey and golf.
When clicking on the match, you'd like to watch on SportRAR.TV, there will be a new window popping out with the live game. If the game still doesn't play, then find a link that says, "More links from this match." If you can find other video sources, the link can take you to other options.
The videos found on SportRAR.TV may include some intrusive pop-up ads that can appear even if you've installed an ad blocker.
Live Sports Streams on Reddit
If you're having trouble finding a live sports stream from official sites, then you may find what you're looking for on Reddit, as it's one of the best places for unofficial streams. As Reddit is the place for users to create communities called subreddits, you can find active communities of any sports you can think of.
Note that when you access a site with free sports streaming, be aware of lower-quality streams misleading pop-up ads. Be careful on what you click and consider getting an ad blocker if you visit an unknown site.
Reddit doesn't host any live streaming for sports, but you can find the link to streams from other users that they found on other sites. The site owners also usually post their links according to their relevant subreddits, where the members usually upvote good streams and downvote any of the bad streams.
Even though some bad and dangerous streams exist on Reddit, you can find safer links without clicking random links on the search engine by joining a proper community.
Live Sports Betting
Once you've found the best site to catch your football match live, you can try out live betting, also known as "in-game betting." This bet allows you to place your bets while the game is currently underway and hasn't ended yet.
Live betting is popular due to its flexibility and opportunities while also enjoying the extra excitement that comes with watching the score unfold in real-time. However, live betting is sometimes confusing due to its unpredictable odds, which can change every minute.
Also note that some streaming sites are illegal, and we do not stand by it. So make sure your location has the authority to access these sites.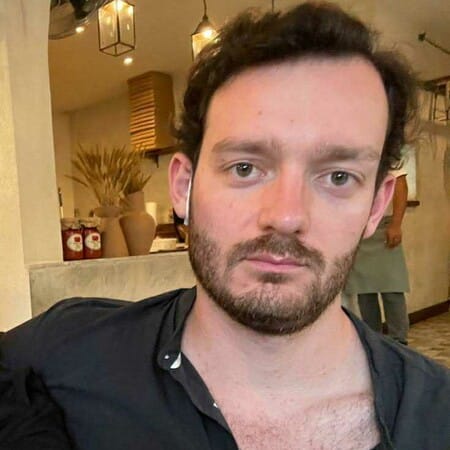 Martim is the Founder of APWin, Passionate about football, statistics and analytics connected to sport.
Related Articles