Sharp & Soft Bookmakers - What are the Differences?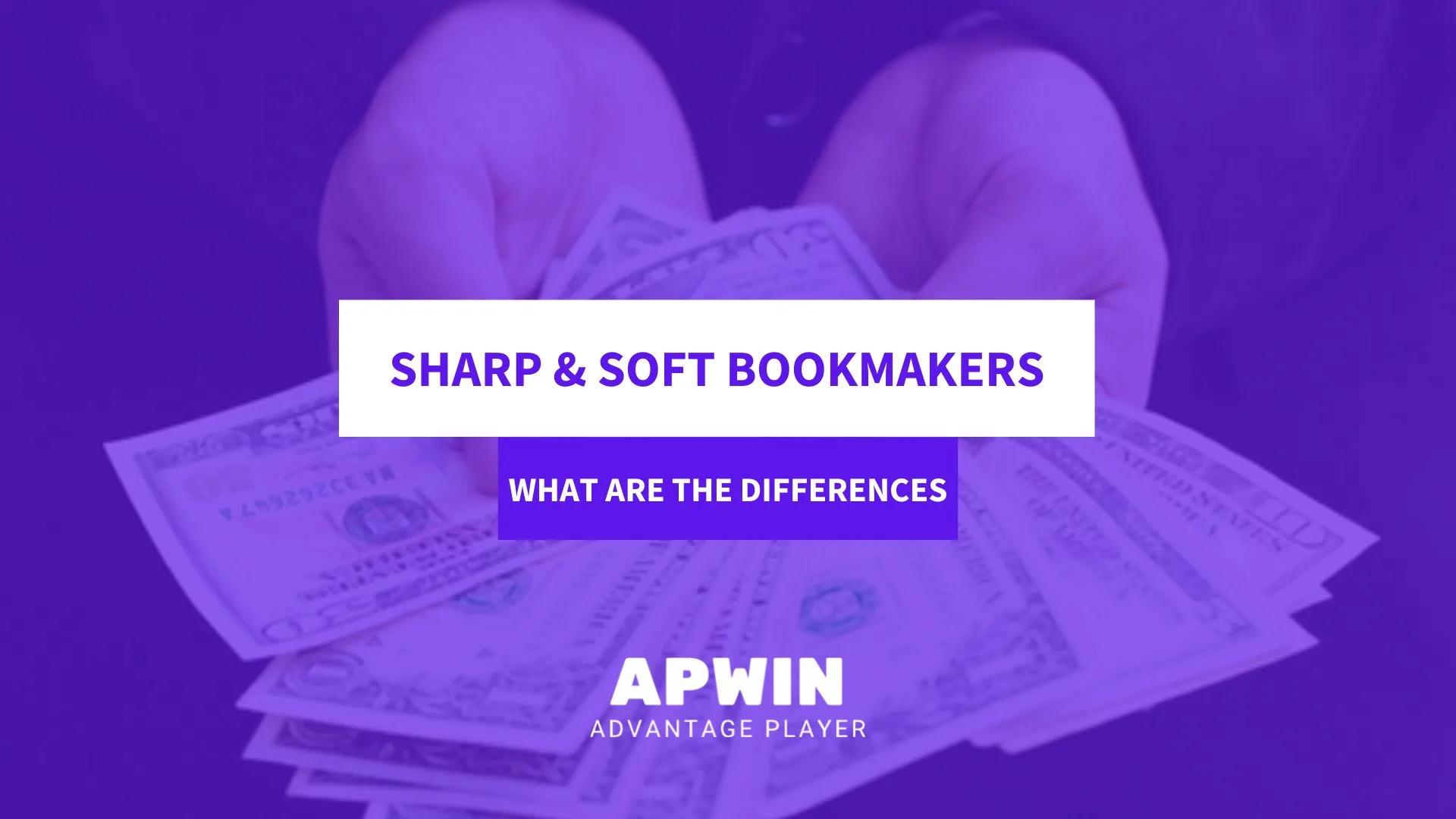 Many of you might be unfamiliar with the concept of sharp and soft bookmakers. So, in this guide, we'll be looking at what they are and what their differences are to help you decide which one you should choose. Let's get into it and start with soft bookmakers.
Introduction to Soft Bookmakers
Soft bookmakers are online betting sites that are made for casual bettors interested in placing occasional bets. These bookies are named soft as their odds don't always represent the accurate market price. Below are some of the main characteristics of soft bookmakers:
Slow to adjust odds
Account restrictions are more likely
Aimed for the casual bettor
Let's look at these points in more detail.
It Takes Time to Change the Odds
Soft bookmakers take time to change their odds compared to sharp bookmakers. This means there is usually a discrepancy in odds between the two types.
For example, let's say Harry Kane got pulled out of an England match a few hours before the kick-off because of an unforeseen injury. This can significantly affect the game and will likely change the probability of different outcomes.
A soft bookmaker usually doesn't change its odds immediately. Therefore, the odds don't reflect the true market price.
A soft bookmaker may take a few minutes or longer to change their odds, while a sharp bookmaker can change their odds every second.
Why do Soft Bookmakers do This?
The thing is, casual bettors aren't that bothered about having updated odds. All they care about is getting good value out of their bets. Regular bettors aren't interested in the prices moving a few decimal points every second as it won't change much in the grand scheme of things.
Account Restrictions are More Likely to Occur
Account restrictions and bans will happen faster and more often at soft bookmakers. Even though soft bookmakers have many advantages, this is not one of them.
If you've been betting for a while, you'll know that bookies don't want their bettors to be too successful. If specific bettor accounts affect their bottom line negatively, bookmakers will add stake restrictions and may even ban accounts.
Even if you can understand this logic, it becomes incredibly annoying for bettors. You can only avoid account restrictions and bans entirely by using specific sites like betconnect.
Soft bookmakers know that they are giving more value than sharp bookmakers. This attracts more bettors but also creates the path for abusers to take advantage of. These kinds of bettors have their accounts gubbed or restricted.
Soft Bookmakers are Aimed at the Casual Bettor
As we've mentioned, soft bookmakers are designed to attract casual bettors looking to bet just for fun. Bookies don't need to keep changing the odds if bettors don't need it. It's only an added cost.
This is why soft bookmakers appeal to a wide range of bettors. There are way more casual bettors than pro bettors, which is why you may see many of their ads online or on TV.
Examples of Soft Bookmakers
So, which bookies are considered soft bookmakers? Most of the high-street bookies and common bookies online are considered soft bookmakers. Some of the most well-known soft bookmakers include:
Bet365
Ladbrokes
Coral
Bwin
888Sport
Now, let's move on to sharp bookmakers and find out how it differs from soft bookmakers.
Introduction to Sharp Bookmakers
Sharp bookmakers are the opposite of soft bookmakers. They are designed specifically for professional bettors or anyone serious about betting. They're called sharp as the odds are always the most up-to-date in the entire market.
Sharp bookmakers are extremely quick to react to the changes in the market, which means their odds are usually accurately priced. Below are some of the characteristics of a sharp bookmaker:
Quickly change odds and react to market changes
Accept arbitrage bettors and traders
Aimed at pro sports bettors
Alter the Odds Quicker
In contrast to soft bookmakers, sharp bookmakers change their odds very quickly. Suppose a star striker suddenly got injured before a match. In that case, a sharp bookmaker will change their odds in a matter of seconds after the announcement. Therefore, the odds usually represent the actual market price.
It may be harder to look for value at sharp bookmakers compared to soft bookmakers. However, they also have their share of benefits that we'll be looking at next.
They Accept Arbitrage Bettors and Traders
Sharp bookmakers welcome any kind of bettors on their platforms. Sharp bookies are the best platform for you if you're interested in trading or arbitrage betting.
It's very unlikely to get banned or restricted at these bookies, ultimately affecting your long-term profitability. As we've mentioned, traders and arbitrage bettors aren't very popular in the soft bookmakers' space.
Aimed for Pro Sports Bettors
Sharp bookmakers are created with professional and serious bettors in mind. Casual bettors won't likely find much value from these bookies.
Examples of Sharp Bookmakers
There are significantly less sharp than soft bookmakers in the betting industry because of the demand. However, here are some of the biggest names of sharp bookmakers:
Betconnect
Smarkets
Pinnacle
12bet
Betinasia
Why are Soft Bookmakers More Popular?
You might want to ask this question, and it's a good one. So, why do most players continue to play in softs?
The primary reason is that soft bookmakers invest heavily into branding and promoting their bookies' services. Most bettors simply don't look anywhere else. After all, higher margins also let them allocate their earnings to advertising and offer free bets, affiliate incentives and TV or online campaigns.
It's also important to remember that many soft bookmakers (especially in the UK) have leveraged their legacy of betting in the high street. Long before the internet took over the betting industry, many bookies built their reputation and client base. This is why the public recognizes the brand and stays with the bookie they know and trust.
How do These Bookmakers Set the Odds?
To put it simply, setting odds is about making estimations about specific events. There was a time when bookies manually estimated the probabilities of sports events based on past performance and set their odds according to it. This is like how they do it in the hit TV show Peaky Blinders. It wasn't a remarkably accurate process, but it didn't matter as the point was to create a large enough overround (advantage). This advantage would ensure the bookie took a bet on every side and produced a profit in almost every scenario.
It's a practice that hasn't been disregarded. But today, there's much more involved in pricing odds since the rise of online betting.
Today, bookmakers have automated processes that monitor their competitor's odds and the betting exchanges – where the public organically creates the prices. Bookies have the ability to react to breaking news. This includes player injuries in football, changes in circumstances like the weather in horse racing or the public's opinion represented in Betting Exchanges. These factors, among many others, determine when bookies adjust their odds and by what amount. Soft bookmakers usually follow afterwards.
Soft or Sharp Bookmakers – Which One is Best for You?
The biggest difference is that sharp bookmakers offer significantly better prices compared to soft bookies, which on the surface, makes sharps more attractive. The flip side is that they are extremely hard to beat.
To beat sharp bookmakers consistently, you'll need to develop a pricing model that is at least equal to the one used by the sharps. Not many bettors can achieve this. Also, sharp bookmakers like Pinnacle aren't concerned about serious bettors eating into their profits and rarely limit or close accounts.
On the other hand, even though soft bookmakers mainly aim for the retail side of the marketplace, they are way easier to exploit compared to sharp bookmakers. For example, when a sharp bookmaker changes their odds, soft bookmakers are usually slow to react and don't get their odds updated after a while.
So, which bookmaker type is best for betting? It all depends on your circumstances and what you're looking to use your betting for.
Sharp bookmakers are ideal if you are arbitrage betting and trading. Even though you can still find great value from using soft bookmakers for this purpose, your account will likely get blocked or restricted early on. However, you should indeed take advantage of the value as much as you can from soft bookmakers.
You'll often want to take advantage of the different prices offered between the two types of bookmakers. The biggest differences in odds usually occur between soft and sharp bookmakers, which is why it's essential to use them both depending on the betting situation.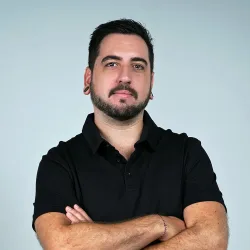 Tech entrepreneur and passionate about statistics, Tiago co-owns APWin and is responsible for all the technology that powers the platform.
Related Articles