Data-Driven Sports Betting Strategy That Generate Big Bucks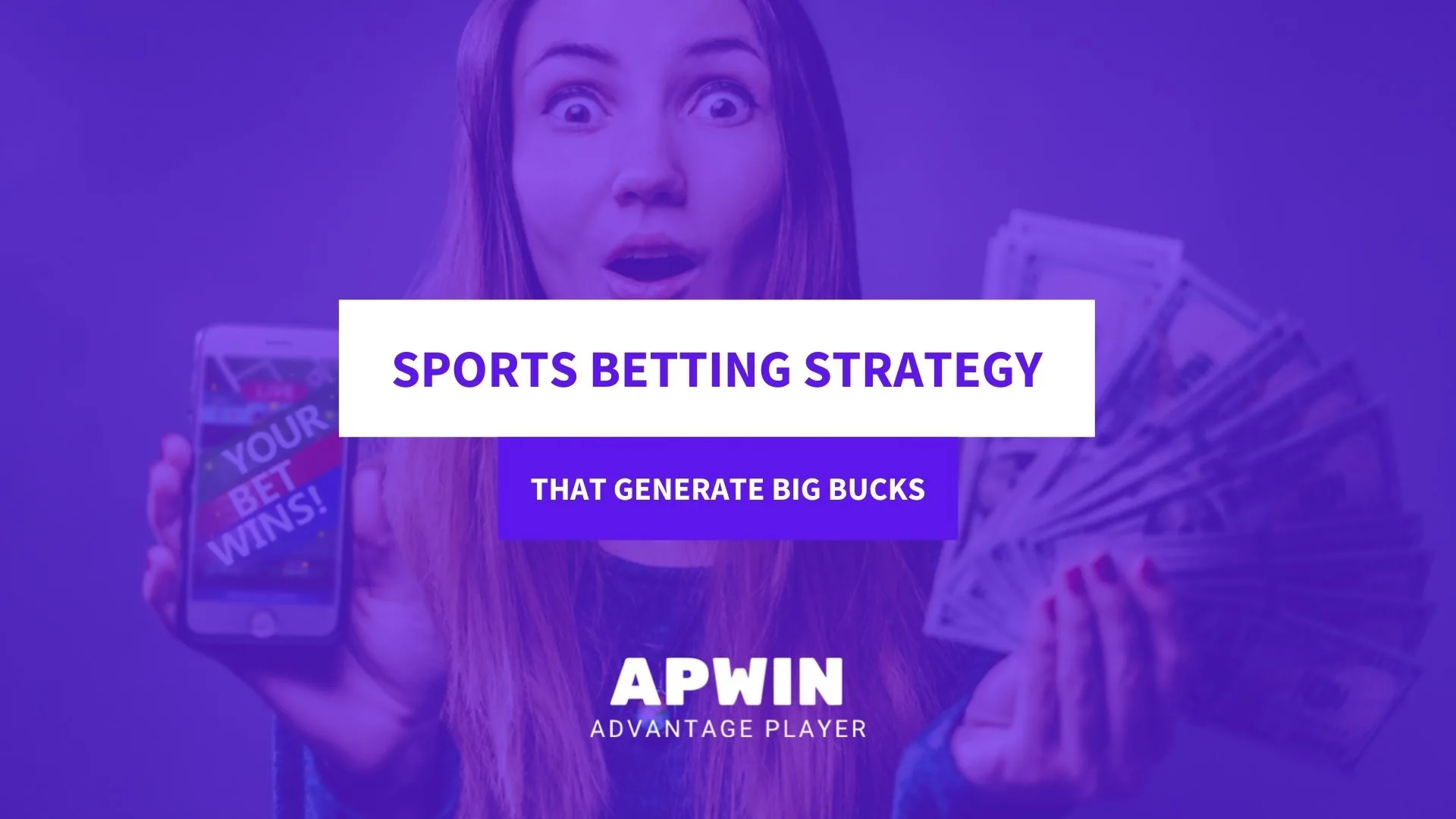 Is It Possible to Get Rich with Sports Betting?
The first time you've bet on a sports match must have made you sit and dream of what you're going to do with all the fictional profits you're going to win. Unfortunately, these dreams will likely stay as dreams for most bettors. So, you won't be getting the Lambo and a house on a hill anytime soon!
However, there are always ways to boost our chances. We've listed ways to win sports betting strategically, as sports betting doesn't only rely on blind luck.
The Rise of Sports Betting during The Pandemic
After the COVID-19 pandemic in 2020, every major event was cancelled for months, including sports. However, months after the bars lifted from the lockdowns, the sports betting scene exploded as nearly eight million people returned to online betting later in 2020 and early 2021. This equals 63% increase from 2020 to 2021.
The stats show that sports betting in the US grossed over $378 million in revenue in January of 2021, a 174% year-over rise. The betting industry is expected to grow continuously as a report from Technavio states that the betting market size can add another $140 in revenue by 2025 and the overall wagering market to increase by $90 billion by 2024.
Sports that Bring in The Most Money in Betting
It's proven that sports betting takes up 40% of the entire betting market, including casinos, poker and lotteries. An estimated half a trillion dollars flows into the betting industry annually. This is a big number and shows that offline and online bettors favour sports betting. And today, you can bet on almost every sport. However, which sport brings in the most money?
Football is undoubtedly the biggest sport to bet on as everyone in the world loves to watch and play the sport. Bettors in the UK have spent over a billion euros every year to bet on football. Horse racing comes in second and it's the sport that used to define sports betting for decades. Tennis also brings a lot of money due to its epic grand slam events. The NFL is the number one sport for betting in the US and brings in the most money in their revenue. This is followed by basketball, golf and boxing.
Which Countries Allow Sports Betting?
​​Sports and betting have been highly correlated for generations as combining the two adds extra excitement for sports lovers in many countries with extra opportunities to make some money. However, sports betting isn't legal in many countries for various reasons, and some countries think that sports betting shouldn't exist at all. For example, it's legal in some countries like UK, Australia, but in Asian countries, it's not the same.
Nations prohibit any sports betting activity because they consider sports betting as sinful, especially in religious countries. Some also believe that bets have a matched-fixed result which affects the game's outcome, making it almost impossible for bettors to win. Other reasons include that it alters the true meaning of sports and puts a lot of stress on the players.
Sports Betting vs Poker
Sports betting and poker provide some of the best opportunities if you're looking for some long-term profits. Indeed, other casino games like blackjack slots and even bingo can grant some short-term winnings. But in the long term, the bookies will always win as that is how they're mathematically designed. With sports betting and poker, you'll at least have some chance to beat the bookie.
Both poker and sports betting require discipline and dedication. They also need you to bet with your head instead of your heart and require good bankroll management. It's really impossible which of the two will provide better profits, as it depends on which activity you enjoy better. Of course, you also need some skills and find the best odds to make these kinds of betting in your favour.
Tips to Break Sports Betting Losing Streak
Sports betting is fun, especially when you're experiencing some great winnings. It's also a great way to test your knowledge of your favourite sports. However, all the excitement disappears once you're on a losing streak, and if you're not handling it well, it could lead to instant bankruptcy and stressful nights.
There are a couple of ways to break a losing streak when betting on sports. This includes focusing on the process instead of the outcome. We don't mean that the outcome is not important, but focusing on the process will bring what you want. Next, looking at what went wrong will help you make better decisions for your next bet. Also, remember to bet on sports you actually watch and follow. Lastly, remember that losing streaks are part of the process and every bettor experiences it at some point.
Managing Sports Betting Portfolio
Managing your portfolio is crucial to increasing your potential gains while minimising risks. Diversification and focusing on the best returns based on the risk apply to every portfolio type, whether it is trading, investing, or sports betting.
When you start betting, you should begin with a small bankroll and increase it over time. Once your bankroll gets bigger and you earn higher incomes from sports betting, you should be focusing more on preservation and minimising your risks. The reason is that you don't want to lose any of the wins you've previously earned and the next bets should continue bringing you some consistent payouts, even though they aren't massive amounts.
Understanding Football Betting Strategies
Like everything else, there's a learning curve you must go through when betting on sports. Indeed, betting is still betting for a reason, as if accurately predicting the winner or result of a sport is easy, then everyone would be in the game. Thus, there are ways to improve your winning odds. The best way is to know the strategy, psychology, and logic involved in sports betting. If you've done your research and figured out the best approach before you place a bet, your chances of winning will drastically improve instead of betting your money based on the "best" odds given by the bookie.
Betting based on a strategy can help you minimize the risk of gaining 0 profits. You can do this by looking at predictions from professionals, considering all the factors that may affect your team's performance and looking at the stats for every player. By collecting all the necessary information, you'll be prepared to make better betting decisions. We have various guidelines and tutorials for football betting strategies on our blog page. These include rollover bet, Asian handicaps, and more.
The 5 Best Betting Strategies to Make Money
Let's dive right into some money-making and risk-minimizing strategies.
Start Small
Once you've done your research and feel confident in your decision, with the odds that seem to be in your favour, then it's time to start slow as you can't just place a large bet at once. Start with small amounts, like a few cents and dollars. Then, as you get more used to the betting and feel like your strategy works out, you'll feel comfortable putting in more money.
Look at Tips from Tipsters
Trusted tipsters offer great indicators of what is likely to happen. For example, if the chance of something to happen is 101, that's still considered an opportunity. However, their prediction still doesn't offer 100% guarantee. These "unlikely" odds aren't usually set this way, as the pros don't believe this outcome will happen, but it's indeed something that's difficult to predict.
When you place a bet on any sport, you can consider tipsters' advice to help you decide, but still don't take 100% from their advice. If you feel good on something, you know the sport well, and feel confident in the given prediction, then consider all these factors as confirmation to take the bet.
Understand How the Odds Work
Odds aren't as simple as win vs. lose. This is especially the case when betting on sports like football. It's vital to thoroughly study and familiarize yourself with the rules and regulations involved in the bet, along with how the bet works. For example, you decide to bet on your favourite team to win in a match, but what happens if the game ends up in a draw? Also, you should remember there are various ways of betting on sports. For example, the simple win or lose the match, corner bets, handicap bets and many more.
Bet on Teams and Championships That You're Familiar With
You may hear that certain leagues or tournaments can give pro bettors the most amount of money every year. However, if you know nothing about the league and the teams competing in it, then it may not be worth it to place your bet. Despite the number of articles you've read as a kind of "research" about the championship and its teams, you won't gain the same type of understanding and confidence as another bettor who follows them every day. If you're passionate about a team in a league, you have more advantages and can win the bet easier, so consider this before you put down your money on a prediction.
Carefully Consider All The Different Factors
When placing a bet, remember to take your time to consider all the different factors that could affect the game results. For example, betting companies may offer a team with good winning odds and claim that the team is playing on a "good form," which doesn't always mean that they are. Being in "Good form" in a game doesn't mean they are so in the next. Many factors come into play, such as the specific team lineup, whether they're playing home or away, the team's opposing team, the weather, and many more. Examine as many of these factors as you can before placing your bet.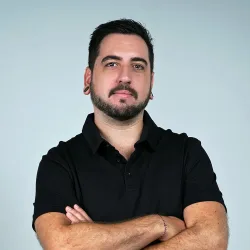 Tech entrepreneur and passionate about statistics, Tiago co-owns APWin and is responsible for all the technology that powers the platform.
Related Articles