Top 5 Telegrams Groups to Follow for Football Betting
Telegram is a messaging app that offers users security and speed. It's a helpful app that becomes useful for betting tipsters on providing football tips for upcoming matches. Telegram helps clear the once-confusing world of football and its associated odds and allows bettors to understand more about what they are betting on.
Thanks to the football hints on Telegram, you can also get involved in the simpler way of football betting. And if you're looking to find out more about football hints on Telegram channels and how to use them, you've come to the right place. Here, we'll offer all the necessary insights and highlight our most recommended Telegram channels that provide the best football betting tips.
Choosing the Best Telegram Channel for Football Betting Tips
Before you use Telegram for your football betting activities, you must ensure you pick the right channels. Indeed, you can simply choose one of our recommended channels to make things easier. But it's also crucial that you do your own research as well.
So, what do you need to look for when choosing the right Telegram channel for football tips? Well, there are certain factors that you should look out for in these channels before you click subscribe. Look at the different features we've listed on our recommended Telegram channels and apply them to your needs.
The Accuracy and The Resources of Football Bets They Offer
You must ensure that the football tips you receive through your chosen channels are the best. You can do this by ensuring that the hints given are offered by professionals and betting industry experts.
Essentially, even though you should do your research, you'll also be basing your bets on the predictions and tips these experts give through the channel. Therefore, you should make sure that the information is accurate and relevant.
Anyone can throw out tips and hints online, and this is why it's crucial to do your own research. The best Telegram groups that offer betting tips are the ones that incorporate links to other resources, along with other pieces of information that you can take advantage of for placing effective bets.
The Telegram Channel's Reputation
The important thing you should always do is to find reviews and comments made by other users from the channels. Some channels will provide links that show testimonies from others using their services.
This can help you learn about the channel's benefits and disadvantages before you subscribe. Users will always be bluntly obvious when posting their comments if they've had a bad experience with a channel, so make sure you know all about their reputation beforehand.
The Dangers of Football Betting Telegram Groups
Some telegram tipsters may be legit, while others are scams that try to convince you to invest in their services that 'guarantee' a profit on sporting events.
These telegram groups are simply a form of sports betting scams camouflaged as legitimate channels. Most of these schemes or programs don't offer as promised and followers won't be able to get their money back. In many cases, these suppliers simply disappear.
These scammers will try to convince you to join their Telegram group. They'll use technical and desirable terms like promising "guaranteed profits on sports arbitrage" to make them look like legit channels. You may need to pay a compulsory fee to join and open an account. Then, you'll need to make ongoing deposits to maintain your account's balance.
These scammers may tell you that they'll use the fund to place bets on behalf of the channel. And you and the other member are promised a percentage of the profits.
The 8 Best Telegram Groups for Football Betting Tips
Joining one of the best Telegram channels that offer quality football tips is probably one of the best ways to start your sports betting career. We provide recommendations that feature interesting insights from the top football tipsters on Telegram. Each channel brings something different, and we've given them the essential details to help you choose the best one.
5. Safe Betting Sites Tips Telegram
The first on our list, Safe Betting Sites is the UK's number one place to compare sites for bookmakers and it's also active in providing accurate football tips by Telegram. The channel has amassed almost 7,000 subscribers and bettors can find free daily selections from the football betting space and other sports.
Even though this is a relatively new betting channel, it has made waves and become instantly popular with many bettors. This is not only due to the free service it provides, but the hints and tips the channel offers are extremely useful.
4. GOAT 1xBet Matches
If you're claiming to be the GOAT (Greatest of All Time), you'd better bring the best of the best, which is what this Telegram channel aims to do and has done several times. The Goat 1xBet Matches channel has exceeded 25,000 subs, which is why there's little wonder why it stands out significantly.
This channel doesn't only offer football tips on Telegram but also provides information for basketball, tennis and other sports. You'll find expert advice frequently coming your way when becoming part of this channel, along with other pieces of information you can find.
3. Sure Bets
We all want to make calculated and confident bets at our chosen bookie. Luckily, Sure Bets also wants you to place quality bets, which is why the Telegram channel offers captivating daily sports betting tips. With followers of more than 20,000 people, this shows that many bettors have opted to find benefits from the available tips here.
As a Telegram user into sports betting, this channel should definitely be on your radar. Football tips are what the Sure Bets channel mainly focuses on, which is ideal for any bettor looking to bet on matches in this category. However, there are additional hints about other sports regularly as well.
2. Betting God
If you've been giving sports tips for more than 14 years, you can toot your horn about it, which is exactly what the Betting God channel on Telegram offers. In addition, this channel focuses entirely on football betting tips. Even though the Betting God channel tends to focus more on Italian teams, there are always other moments you can benefit from, such as hints related to other football clubs and matches.
This channel lets you find free football betting tips and it's the ideal place for those who aren't interested in paying a large amount of money for assistance. Subscribers can also find live football predictions here, along with an analysis of the unfolding events.
1. Freak Bets
If you're constantly rated as the top-rated betting channel in Europe, what would you do? You should continue to become the best place for all European bettors! And that's exactly what the Freak Bets Telegram channel is doing today, as the channel stands as bettors' reliable source for quality tips and hints, especially in the UK.
Freak Bets has been dealing with everything surrounding sports betting for over four years. The channel has members who speak English, Latvian and Russian. You can also find links to client reviews, Freak Bet's online website and recommended bookmakers. It's no wonder it's one of Europe's best Telegram channels for sports betting.
Conclusion - Find the Best Telegram Groups to follow
You should now know that Telegram is a helpful app for seeking football betting opportunities. The tips these channels offer can assist you with placing bets on the most likely outcomes of football matches to win money. Make sure you follow recommended channels while also doing proper research.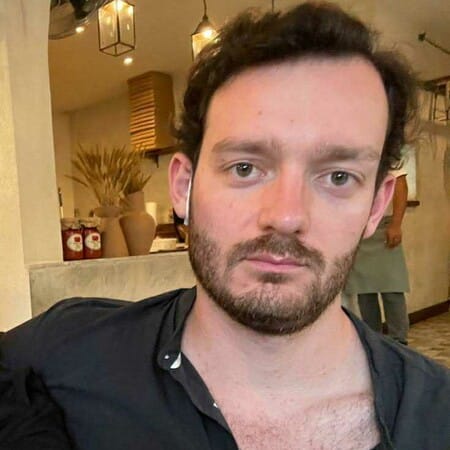 Martim is the Founder of APWin, Passionate about football, statistics and analytics connected to sport. Connect on LinkedIn
Related Articles