How to Successfully Bet on Over 9.5 Corners
Betting Strategy • 6 Minute Read
Over 9.5 Corners is a football betting market where players bet if a match will have 10 or more corners. This bet applies for the full 90 minutes without the extra time.
What does Over 9.5 Corner Mean?
Let's get straight into the example; PSG and Madrid are playing at Parc des Princes, and you're expecting an attacking match that may result in many corners. So, you decide to place a bet on over 9.5 corners. Within the entire game, both sides get 5 corners, a total of 10 corners. This means you've won the bet.
Man City are up against Newcastle United at home in the Premier League. You're probably expecting Man City to dominate, so you decide to go for over 9.5 corners. City ended up winning the game, but with 7 corners in total, while Newcastle experienced a devastating loss with only 1 corner. Your bet loses as there is a total of only 8 corners.
Odds for Over Corner Betting
The odds for every type of corner bet depend greatly on the lines offered by the sportsbook. For game totals, the over/under line for the majority of matches are usually either 8.5 or 9.5 corners. In these cases, the odds for both over and under are usually at 2.0. This means that you'll need to stake $100 and win $100 on a successful bet.
What to Consider when Betting on Over 9.5 Corners
Before you place on an over 9.5 corner bet, it's crucial to take note of a few factors that can guide you on how to analyse and view corner bets. The factors below are essential considerations any bettors should keep in mind when betting on not only over 9.5 corners but any corner betting in general.
Team's Playing Style
Corners may seem to come and go randomly in a match, but some teams can get more corners within a game due to their playing styles. Teams with bigger players that depend on a more physical strategy usually get more corners as they tend to utilise this physicality within the set pieces.
These teams are aware of their advantage in corners, as putting pressure on the defenders with their physical aggressiveness is part of their tactic. This will make similar teams look for alternative ways to earn more corners as they have a tactical approach to corner taking and their physical advantage.
Teams with wide attackers that depend on crossing the ball instead of passing also usually tend to get more corners due to this playing style. When they strike crosses within the box, there's a probability that the cross may be blocked by a defender, which eventually leads to a corner.
Corner Stats for A Team
Statistics play a big role in any betting in football. Instead of betting blindly during a match, you can look at recent corner stats of the two teams, more specifically, how many corners they have produced in recent matches. Other corner stats like how many corners the team has averaged throughout the season are also worth looking into.
This will give a good indicator of whether you should take the over 9.5 corners or not, as if one or both teams have high corners throughout the season, they are likely to continue the streak. However, if one of the teams has a low corner count in recent matches, then you shouldn't bet on over 9.5 corners and bet on under instead.
You can find valuable stats for corner betting at APWin to help you make the right decisions and maximise your earnings.
The Existing Stakes during Live Betting Corners
Live betting requires a more analytical approach. You need to consider the stakes at play when live betting on corners.
Is it an important match for both sides? Is the stronger team railing? Does the current score depend on an attacking playstyle which may lead to more corners? Is the in-play corner line provided by the sportsbook realistic with the amount of time that's left?
These are some of the things to note that may help you estimate the level of stakes during live betting on over 9.5 corners. Even though it's not always a guarantee that attacking momentum leads to more corners, the bottom line is that the riskier attacks there are in the game, the higher the chances of corners occurring.
Why Should You Bet on Over 9.5 Corners?
These are some of the advantages of betting over 9.5 corners:
It's an excellent alternative to traditional football bets. Instead of betting on the total goals in a match or on a team to win, over 9.5 corners take your bets to the next level and let you bet on an easy alternative market.
The bet has plenty of hidden value. Corner bets, in general, have great hidden values. It's an excellent alternative for bettors who look for value in their handicapping.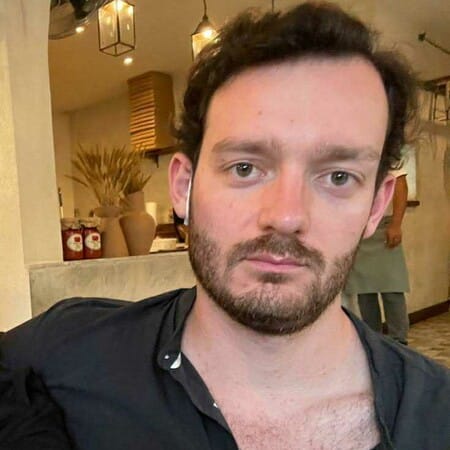 Martim is the Founder of APWin, Passionate about football, statistics and analytics connected to sport.
Related Articles