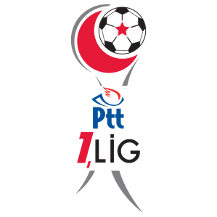 Football statistics for Turkey - 1. Lig
Fixtures
| | | | | |
| --- | --- | --- | --- | --- |
| 04/12/2021 | Bandırmaspor | v.s. | Gençlerbirliği | |
| 04/12/2021 | BB Erzurumspor | v.s. | İstanbulspor | |
| 04/12/2021 | Adanaspor | v.s. | Tuzlaspor | |
| 05/12/2021 | Ümraniyespor | v.s. | Boluspor | |
| 05/12/2021 | Manisa BBSK | v.s. | Kocaelispor | |
| 05/12/2021 | Altınordu | v.s. | Samsunspor | |
| 05/12/2021 | Denizlispor | v.s. | Bursaspor | |
| 06/12/2021 | Menemen Belediyespor | v.s. | Keçiörengücü | |
| 06/12/2021 | Ankaragücü | v.s. | Balıkesirspor | |
| 10/12/2021 | Gençlerbirliği | v.s. | Denizlispor | |
Results
28/11/2021
Altınordu

2

:

1

Ankaragücü
28/11/2021
Keçiörengücü

3

:

2

Ümraniyespor
27/11/2021
Samsunspor

1

:

0

Adanaspor
27/11/2021
Boluspor

3

:

1

Eyüpspor
27/11/2021
İstanbulspor

1

:

1

Denizlispor
27/11/2021
Kocaelispor

1

:

2

Menemen Belediyespor
26/11/2021
Gençlerbirliği

2

:

0

Bursaspor
26/11/2021
Balıkesirspor

0

:

0

Manisa BBSK
22/11/2021
Eyüpspor

2

:

2

Samsunspor
21/11/2021
Manisa BBSK

1

:

0

Altınordu
Week 14
26/11/2021
Gençlerbirliği

2

:

0

Bursaspor
27/11/2021
İstanbulspor

1

:

1

Denizlispor
27/11/2021
Kocaelispor

1

:

2

Menemen Belediyespor
27/11/2021
Boluspor

3

:

1

Eyüpspor
27/11/2021
Samsunspor

1

:

0

Adanaspor
28/11/2021
Keçiörengücü

3

:

2

Ümraniyespor
28/11/2021
Altınordu

2

:

1

Ankaragücü
Week 13
20/11/2021
Menemen Belediyespor

2

:

1

Balıkesirspor
20/11/2021
Gençlerbirliği

0

:

1

Tuzlaspor
20/11/2021
Bursaspor

2

:

4

İstanbulspor
21/11/2021
Bandırmaspor

1

:

0

Kocaelispor
21/11/2021
Denizlispor

2

:

1

Keçiörengücü
21/11/2021
Manisa BBSK

1

:

0

Altınordu
21/11/2021
Adanaspor

1

:

0

Ankaragücü
22/11/2021
Eyüpspor

2

:

2

Samsunspor
Week 12
06/11/2021
İstanbulspor

3

:

2

Menemen Belediyespor
06/11/2021
Boluspor

0

:

0

Bandırmaspor
06/11/2021
Samsunspor

1

:

0

Manisa BBSK
06/11/2021
Ankaragücü

3

:

0

Ümraniyespor
06/11/2021
Altınordu

1

:

2

Eyüpspor
07/11/2021
Keçiörengücü

2

:

0

Gençlerbirliği
07/11/2021
Balıkesirspor

1

:

2

Adanaspor
07/11/2021
Kocaelispor

2

:

1

Bursaspor
Week 11
30/10/2021
Manisa BBSK

2

:

2

Boluspor
30/10/2021
Eyüpspor

2

:

0

Ankaragücü
31/10/2021
Ümraniyespor

2

:

1

Tuzlaspor
31/10/2021
BB Erzurumspor

2

:

1

Balıkesirspor
31/10/2021
Denizlispor

1

:

1

Kocaelispor
31/10/2021
Gençlerbirliği

0

:

2

İstanbulspor
01/11/2021
Adanaspor

1

:

0

Altınordu
01/11/2021
Bursaspor

2

:

0

Keçiörengücü
Week 10
22/10/2021
Eyüpspor

1

:

0

Adanaspor
23/10/2021
Keçiörengücü

3

:

2

İstanbulspor
23/10/2021
Tuzlaspor

0

:

3

Bandırmaspor
23/10/2021
Boluspor

1

:

0

Menemen Belediyespor
23/10/2021
Samsunspor

0

:

0

BB Erzurumspor
24/10/2021
Altınordu

0

:

2

Ümraniyespor
24/10/2021
Balıkesirspor

0

:

2

Bursaspor
24/10/2021
Kocaelispor

1

:

2

Gençlerbirliği
Week 9
16/10/2021
Bandırmaspor

1

:

2

Ankaragücü
16/10/2021
Denizlispor

2

:

1

Balıkesirspor
16/10/2021
Menemen Belediyespor

3

:

2

Samsunspor
17/10/2021
Keçiörengücü

0

:

1

Kocaelispor
17/10/2021
BB Erzurumspor

6

:

2

Altınordu
17/10/2021
Manisa BBSK

0

:

3

Adanaspor
17/10/2021
Bursaspor

3

:

1

Boluspor
18/10/2021
İstanbulspor

1

:

0

Tuzlaspor
Week 8
02/10/2021
Tuzlaspor

1

:

0

Keçiörengücü
02/10/2021
Balıkesirspor

0

:

2

Gençlerbirliği
02/10/2021
Adanaspor

1

:

5

Bandırmaspor
02/10/2021
Kocaelispor

2

:

1

İstanbulspor
03/10/2021
Boluspor

0

:

0

Denizlispor
03/10/2021
Samsunspor

1

:

1

Ümraniyespor
03/10/2021
Eyüpspor

3

:

2

Manisa BBSK
03/10/2021
Ankaragücü

2

:

1

BB Erzurumspor
Week 7
25/09/2021
Ümraniyespor

1

:

0

Manisa BBSK
25/09/2021
BB Erzurumspor

3

:

1

Adanaspor
25/09/2021
Gençlerbirliği

1

:

0

Boluspor
26/09/2021
Bandırmaspor

2

:

1

Altınordu
26/09/2021
İstanbulspor

1

:

0

Balıkesirspor
26/09/2021
Menemen Belediyespor

1

:

1

Eyüpspor
26/09/2021
Bursaspor

0

:

4

Ankaragücü
27/09/2021
Denizlispor

2

:

3

Samsunspor
Week 6
18/09/2021
Manisa BBSK

1

:

3

Bandırmaspor
19/09/2021
Tuzlaspor

0

:

0

Bursaspor
19/09/2021
Samsunspor

2

:

2

Gençlerbirliği
19/09/2021
Adanaspor

0

:

0

Ümraniyespor
19/09/2021
Altınordu

2

:

1

Denizlispor
20/09/2021
Boluspor

1

:

1

İstanbulspor
20/09/2021
Ankaragücü

2

:

2

Menemen Belediyespor
20/09/2021
Balıkesirspor

2

:

1

Keçiörengücü
Week 5
14/09/2021
BB Erzurumspor

0

:

2

Ümraniyespor
15/09/2021
Denizlispor

2

:

0

Adanaspor
15/09/2021
Gençlerbirliği

3

:

2

Altınordu
15/09/2021
Bursaspor

4

:

1

Samsunspor
15/09/2021
Menemen Belediyespor

2

:

0

Manisa BBSK
16/09/2021
Keçiörengücü

0

:

3

Boluspor
16/09/2021
Kocaelispor

3

:

1

Balıkesirspor
16/09/2021
İstanbulspor

0

:

1

Ankaragücü
Week 4
11/09/2021
Eyüpspor

0

:

2

Denizlispor
11/09/2021
Manisa BBSK

0

:

1

BB Erzurumspor
11/09/2021
Adanaspor

6

:

2

Menemen Belediyespor
12/09/2021
Ankaragücü

2

:

0

Gençlerbirliği
12/09/2021
Boluspor

2

:

0

Kocaelispor
12/09/2021
Samsunspor

2

:

0

Keçiörengücü
12/09/2021
Altınordu

2

:

1

Bursaspor
13/09/2021
Balıkesirspor

0

:

1

Tuzlaspor
Week 3
28/08/2021
Keçiörengücü

2

:

0

Adanaspor
28/08/2021
Kocaelispor

1

:

0

Samsunspor
28/08/2021
Menemen Belediyespor

0

:

4

Ümraniyespor
28/08/2021
Bursaspor

0

:

2

Eyüpspor
29/08/2021
BB Erzurumspor

1

:

0

Bandırmaspor
29/08/2021
Gençlerbirliği

0

:

3

Manisa BBSK
29/08/2021
Denizlispor

0

:

3

Ankaragücü
29/08/2021
İstanbulspor

3

:

0

Altınordu
Week 2
21/08/2021
Eyüpspor

2

:

1

Keçiörengücü
21/08/2021
Altınordu

1

:

3

Tuzlaspor
21/08/2021
Adanaspor

0

:

0

Gençlerbirliği
22/08/2021
Ümraniyespor

2

:

0

İstanbulspor
22/08/2021
Bandırmaspor

1

:

0

Menemen Belediyespor
22/08/2021
Ankaragücü

0

:

0

Kocaelispor
22/08/2021
Manisa BBSK

1

:

0

Denizlispor
23/08/2021
BB Erzurumspor

2

:

1

Bursaspor
Week 1
14/08/2021
İstanbulspor

3

:

4

Manisa BBSK
14/08/2021
Denizlispor

0

:

2

Bandırmaspor
14/08/2021
Balıkesirspor

1

:

0

Boluspor
15/08/2021
Keçiörengücü

1

:

1

Altınordu
15/08/2021
Tuzlaspor

1

:

1

Ankaragücü
15/08/2021
Menemen Belediyespor

2

:

0

BB Erzurumspor
15/08/2021
Bursaspor

1

:

1

Adanaspor
16/08/2021
Kocaelispor

0

:

3

Ümraniyespor
Week 15
| | | | | |
| --- | --- | --- | --- | --- |
| 04/12/2021 | Bandırmaspor | v.s. | Gençlerbirliği | |
| 04/12/2021 | Adanaspor | v.s. | Tuzlaspor | |
| 05/12/2021 | Manisa BBSK | v.s. | Kocaelispor | |
| 05/12/2021 | Ümraniyespor | v.s. | Boluspor | |
| 05/12/2021 | Altınordu | v.s. | Samsunspor | |
| 05/12/2021 | Denizlispor | v.s. | Bursaspor | |
| 06/12/2021 | Menemen Belediyespor | v.s. | Keçiörengücü | |
| 06/12/2021 | Ankaragücü | v.s. | Balıkesirspor | |
Week 16
| | | | | |
| --- | --- | --- | --- | --- |
| 10/12/2021 | Gençlerbirliği | v.s. | Denizlispor | |
| 11/12/2021 | Keçiörengücü | v.s. | Bandırmaspor | |
| 11/12/2021 | Boluspor | v.s. | Adanaspor | |
| 11/12/2021 | Tuzlaspor | v.s. | Menemen Belediyespor | |
| 11/12/2021 | İstanbulspor | v.s. | Eyüpspor | |
| 11/12/2021 | Bursaspor | v.s. | Manisa BBSK | |
| 11/12/2021 | Balıkesirspor | v.s. | Ümraniyespor | |
| 12/12/2021 | Samsunspor | v.s. | Ankaragücü | |
Week 17
| | | | | |
| --- | --- | --- | --- | --- |
| 14/12/2021 | Manisa BBSK | v.s. | Keçiörengücü | |
| 14/12/2021 | Altınordu | v.s. | Kocaelispor | |
| 15/12/2021 | Bandırmaspor | v.s. | Balıkesirspor | |
| 15/12/2021 | Samsunspor | v.s. | Boluspor | |
| 15/12/2021 | Eyüpspor | v.s. | Tuzlaspor | |
| 15/12/2021 | Menemen Belediyespor | v.s. | Denizlispor | |
| 16/12/2021 | Ümraniyespor | v.s. | Bursaspor | |
| 16/12/2021 | Adanaspor | v.s. | İstanbulspor | |
Week 18
| | | | | |
| --- | --- | --- | --- | --- |
| 18/12/2021 | Boluspor | v.s. | Ankaragücü | |
| 18/12/2021 | Balıkesirspor | v.s. | Altınordu | |
| 19/12/2021 | Gençlerbirliği | v.s. | Menemen Belediyespor | |
| 19/12/2021 | Tuzlaspor | v.s. | Manisa BBSK | |
| 19/12/2021 | Bursaspor | v.s. | Bandırmaspor | |
| 19/12/2021 | Kocaelispor | v.s. | Eyüpspor | |
| 20/12/2021 | İstanbulspor | v.s. | Samsunspor | |
| 20/12/2021 | Denizlispor | v.s. | Ümraniyespor | |
Week 19
| | | | | |
| --- | --- | --- | --- | --- |
| 25/12/2021 | Altınordu | v.s. | Boluspor | |
| 25/12/2021 | Bandırmaspor | v.s. | İstanbulspor | |
| 25/12/2021 | Samsunspor | v.s. | Tuzlaspor | |
| 25/12/2021 | Eyüpspor | v.s. | Balıkesirspor | |
| 25/12/2021 | Adanaspor | v.s. | Kocaelispor | |
| 25/12/2021 | Menemen Belediyespor | v.s. | Bursaspor | |
| 25/12/2021 | Ümraniyespor | v.s. | Gençlerbirliği | |
| 25/12/2021 | BB Erzurumspor | v.s. | Denizlispor | |
Week 20
| | | | | |
| --- | --- | --- | --- | --- |
| 08/01/2022 | Ankaragücü | v.s. | Tuzlaspor | |
| 08/01/2022 | Ümraniyespor | v.s. | Kocaelispor | |
| 08/01/2022 | Altınordu | v.s. | Keçiörengücü | |
| 08/01/2022 | Manisa BBSK | v.s. | İstanbulspor | |
| 08/01/2022 | Eyüpspor | v.s. | Gençlerbirliği | |
| 08/01/2022 | Adanaspor | v.s. | Bursaspor | |
| 08/01/2022 | BB Erzurumspor | v.s. | Menemen Belediyespor | |
| 08/01/2022 | Bandırmaspor | v.s. | Denizlispor | |
Week 21
| | | | | |
| --- | --- | --- | --- | --- |
| 15/01/2022 | Menemen Belediyespor | v.s. | Bandırmaspor | |
| 15/01/2022 | Balıkesirspor | v.s. | Samsunspor | |
| 15/01/2022 | Tuzlaspor | v.s. | Altınordu | |
| 15/01/2022 | Kocaelispor | v.s. | Ankaragücü | |
| 15/01/2022 | Keçiörengücü | v.s. | Eyüpspor | |
| 15/01/2022 | İstanbulspor | v.s. | Ümraniyespor | |
| 15/01/2022 | Gençlerbirliği | v.s. | Adanaspor | |
| 15/01/2022 | Bursaspor | v.s. | BB Erzurumspor | |
Week 22
| | | | | |
| --- | --- | --- | --- | --- |
| 22/01/2022 | Samsunspor | v.s. | Kocaelispor | |
| 22/01/2022 | Altınordu | v.s. | İstanbulspor | |
| 22/01/2022 | Ankaragücü | v.s. | Denizlispor | |
| 22/01/2022 | Boluspor | v.s. | Tuzlaspor | |
| 22/01/2022 | Eyüpspor | v.s. | Bursaspor | |
| 22/01/2022 | Adanaspor | v.s. | Keçiörengücü | |
| 22/01/2022 | Manisa BBSK | v.s. | Gençlerbirliği | |
| 22/01/2022 | Bandırmaspor | v.s. | BB Erzurumspor | |
Week 23
| | | | | |
| --- | --- | --- | --- | --- |
| 05/02/2022 | Keçiörengücü | v.s. | Samsunspor | |
| 05/02/2022 | Bursaspor | v.s. | Altınordu | |
| 05/02/2022 | Gençlerbirliği | v.s. | Ankaragücü | |
| 05/02/2022 | Denizlispor | v.s. | Eyüpspor | |
| 05/02/2022 | Menemen Belediyespor | v.s. | Adanaspor | |
| 05/02/2022 | BB Erzurumspor | v.s. | Manisa BBSK | |
| 05/02/2022 | Bandırmaspor | v.s. | Ümraniyespor | |
| 05/02/2022 | Kocaelispor | v.s. | Boluspor | |
Week 24
| | | | | |
| --- | --- | --- | --- | --- |
| 12/02/2022 | Samsunspor | v.s. | Bursaspor | |
| 12/02/2022 | Altınordu | v.s. | Gençlerbirliği | |
| 12/02/2022 | Ankaragücü | v.s. | İstanbulspor | |
| 12/02/2022 | Eyüpspor | v.s. | Bandırmaspor | |
| 12/02/2022 | Adanaspor | v.s. | Denizlispor | |
| 12/02/2022 | Manisa BBSK | v.s. | Menemen Belediyespor | |
| 12/02/2022 | Ümraniyespor | v.s. | BB Erzurumspor | |
| 12/02/2022 | Boluspor | v.s. | Keçiörengücü | |
Week 25
| | | | | |
| --- | --- | --- | --- | --- |
| 15/02/2022 | Gençlerbirliği | v.s. | Samsunspor | |
| 15/02/2022 | Denizlispor | v.s. | Altınordu | |
| 15/02/2022 | Menemen Belediyespor | v.s. | Ankaragücü | |
| 15/02/2022 | BB Erzurumspor | v.s. | Eyüpspor | |
| 15/02/2022 | Ümraniyespor | v.s. | Adanaspor | |
| 15/02/2022 | Bandırmaspor | v.s. | Manisa BBSK | |
| 15/02/2022 | Bursaspor | v.s. | Tuzlaspor | |
| 15/02/2022 | Keçiörengücü | v.s. | Balıkesirspor | |
Week 26
| | | | | |
| --- | --- | --- | --- | --- |
| 19/02/2022 | Samsunspor | v.s. | Denizlispor | |
| 19/02/2022 | Altınordu | v.s. | Bandırmaspor | |
| 19/02/2022 | Ankaragücü | v.s. | Bursaspor | |
| 19/02/2022 | Eyüpspor | v.s. | Menemen Belediyespor | |
| 19/02/2022 | Adanaspor | v.s. | BB Erzurumspor | |
| 19/02/2022 | Manisa BBSK | v.s. | Ümraniyespor | |
| 19/02/2022 | Tuzlaspor | v.s. | Kocaelispor | |
| 19/02/2022 | Balıkesirspor | v.s. | İstanbulspor | |
Week 27
| | | | | |
| --- | --- | --- | --- | --- |
| 26/02/2022 | Ümraniyespor | v.s. | Samsunspor | |
| 26/02/2022 | Menemen Belediyespor | v.s. | Altınordu | |
| 26/02/2022 | BB Erzurumspor | v.s. | Ankaragücü | |
| 26/02/2022 | Manisa BBSK | v.s. | Eyüpspor | |
| 26/02/2022 | Bandırmaspor | v.s. | Adanaspor | |
| 26/02/2022 | İstanbulspor | v.s. | Kocaelispor | |
| 26/02/2022 | Keçiörengücü | v.s. | Tuzlaspor | |
| 26/02/2022 | Denizlispor | v.s. | Boluspor | |
Week 28
| | | | | |
| --- | --- | --- | --- | --- |
| 05/03/2022 | Samsunspor | v.s. | Menemen Belediyespor | |
| 05/03/2022 | Altınordu | v.s. | BB Erzurumspor | |
| 05/03/2022 | Ankaragücü | v.s. | Bandırmaspor | |
| 05/03/2022 | Eyüpspor | v.s. | Ümraniyespor | |
| 05/03/2022 | Adanaspor | v.s. | Manisa BBSK | |
| 05/03/2022 | Kocaelispor | v.s. | Keçiörengücü | |
| 05/03/2022 | Tuzlaspor | v.s. | İstanbulspor | |
| 05/03/2022 | Boluspor | v.s. | Bursaspor | |
Week 29
| | | | | |
| --- | --- | --- | --- | --- |
| 12/03/2022 | BB Erzurumspor | v.s. | Samsunspor | |
| 12/03/2022 | Ümraniyespor | v.s. | Altınordu | |
| 12/03/2022 | Manisa BBSK | v.s. | Ankaragücü | |
| 12/03/2022 | Adanaspor | v.s. | Eyüpspor | |
| 12/03/2022 | İstanbulspor | v.s. | Keçiörengücü | |
| 12/03/2022 | Gençlerbirliği | v.s. | Kocaelispor | |
| 12/03/2022 | Bandırmaspor | v.s. | Tuzlaspor | |
| 12/03/2022 | Bursaspor | v.s. | Balıkesirspor | |
Week 30
| | | | | |
| --- | --- | --- | --- | --- |
| 19/03/2022 | Samsunspor | v.s. | Bandırmaspor | |
| 19/03/2022 | Ankaragücü | v.s. | Eyüpspor | |
| 19/03/2022 | Boluspor | v.s. | Manisa BBSK | |
| 19/03/2022 | Altınordu | v.s. | Adanaspor | |
| 19/03/2022 | Balıkesirspor | v.s. | BB Erzurumspor | |
| 19/03/2022 | Kocaelispor | v.s. | Denizlispor | |
| 19/03/2022 | Tuzlaspor | v.s. | Ümraniyespor | |
| 19/03/2022 | İstanbulspor | v.s. | Gençlerbirliği | |
Week 31
| | | | | |
| --- | --- | --- | --- | --- |
| 02/04/2022 | Ümraniyespor | v.s. | Ankaragücü | |
| 02/04/2022 | Menemen Belediyespor | v.s. | İstanbulspor | |
| 02/04/2022 | Bandırmaspor | v.s. | Boluspor | |
| 02/04/2022 | Denizlispor | v.s. | Tuzlaspor | |
| 02/04/2022 | Adanaspor | v.s. | Balıkesirspor | |
| 02/04/2022 | Bursaspor | v.s. | Kocaelispor | |
| 02/04/2022 | Eyüpspor | v.s. | Altınordu | |
| 02/04/2022 | Manisa BBSK | v.s. | Samsunspor | |
Week 32
| | | | | |
| --- | --- | --- | --- | --- |
| 09/04/2022 | Ankaragücü | v.s. | Adanaspor | |
| 09/04/2022 | Samsunspor | v.s. | Eyüpspor | |
| 09/04/2022 | Boluspor | v.s. | BB Erzurumspor | |
| 09/04/2022 | Keçiörengücü | v.s. | Denizlispor | |
| 09/04/2022 | Altınordu | v.s. | Manisa BBSK | |
| 09/04/2022 | Kocaelispor | v.s. | Bandırmaspor | |
| 09/04/2022 | Balıkesirspor | v.s. | Menemen Belediyespor | |
| 09/04/2022 | İstanbulspor | v.s. | Bursaspor | |
Week 33
| | | | | |
| --- | --- | --- | --- | --- |
| 12/04/2022 | BB Erzurumspor | v.s. | Tuzlaspor | |
| 12/04/2022 | Ümraniyespor | v.s. | Keçiörengücü | |
| 12/04/2022 | Menemen Belediyespor | v.s. | Kocaelispor | |
| 12/04/2022 | Denizlispor | v.s. | İstanbulspor | |
| 12/04/2022 | Eyüpspor | v.s. | Boluspor | |
| 12/04/2022 | Bursaspor | v.s. | Gençlerbirliği | |
| 12/04/2022 | Adanaspor | v.s. | Samsunspor | |
| 12/04/2022 | Ankaragücü | v.s. | Altınordu | |
Week 34
| | | | | |
| --- | --- | --- | --- | --- |
| 16/04/2022 | Samsunspor | v.s. | Altınordu | |
| 16/04/2022 | Boluspor | v.s. | Ümraniyespor | |
| 16/04/2022 | Bursaspor | v.s. | Denizlispor | |
| 16/04/2022 | Gençlerbirliği | v.s. | Bandırmaspor | |
| 16/04/2022 | Keçiörengücü | v.s. | Menemen Belediyespor | |
| 16/04/2022 | Kocaelispor | v.s. | Manisa BBSK | |
| 16/04/2022 | Tuzlaspor | v.s. | Adanaspor | |
| 16/04/2022 | Balıkesirspor | v.s. | Ankaragücü | |
Week 35
| | | | | |
| --- | --- | --- | --- | --- |
| 23/04/2022 | BB Erzurumspor | v.s. | Kocaelispor | |
| 23/04/2022 | Ümraniyespor | v.s. | Balıkesirspor | |
| 23/04/2022 | Menemen Belediyespor | v.s. | Tuzlaspor | |
| 23/04/2022 | Bandırmaspor | v.s. | Keçiörengücü | |
| 23/04/2022 | Denizlispor | v.s. | Gençlerbirliği | |
| 23/04/2022 | Eyüpspor | v.s. | İstanbulspor | |
| 23/04/2022 | Adanaspor | v.s. | Boluspor | |
| 23/04/2022 | Manisa BBSK | v.s. | Bursaspor | |
Week 36
| | | | | |
| --- | --- | --- | --- | --- |
| 30/04/2022 | Tuzlaspor | v.s. | Eyüpspor | |
| 30/04/2022 | Boluspor | v.s. | Samsunspor | |
| 30/04/2022 | Bursaspor | v.s. | Ümraniyespor | |
| 30/04/2022 | Gençlerbirliği | v.s. | BB Erzurumspor | |
| 30/04/2022 | Keçiörengücü | v.s. | Manisa BBSK | |
| 30/04/2022 | Denizlispor | v.s. | Menemen Belediyespor | |
| 30/04/2022 | Balıkesirspor | v.s. | Bandırmaspor | |
| 30/04/2022 | İstanbulspor | v.s. | Adanaspor | |
Week 37
| | | | | |
| --- | --- | --- | --- | --- |
| 07/05/2022 | BB Erzurumspor | v.s. | Keçiörengücü | |
| 07/05/2022 | Ümraniyespor | v.s. | Denizlispor | |
| 07/05/2022 | Menemen Belediyespor | v.s. | Gençlerbirliği | |
| 07/05/2022 | Altınordu | v.s. | Balıkesirspor | |
| 07/05/2022 | Bandırmaspor | v.s. | Bursaspor | |
| 07/05/2022 | Eyüpspor | v.s. | Kocaelispor | |
| 07/05/2022 | Manisa BBSK | v.s. | Tuzlaspor | |
| 07/05/2022 | Ankaragücü | v.s. | Boluspor | |
Week 38
| | | | | |
| --- | --- | --- | --- | --- |
| 14/05/2022 | Boluspor | v.s. | Altınordu | |
| 14/05/2022 | Bursaspor | v.s. | Menemen Belediyespor | |
| 14/05/2022 | Gençlerbirliği | v.s. | Ümraniyespor | |
| 14/05/2022 | Denizlispor | v.s. | BB Erzurumspor | |
| 14/05/2022 | Keçiörengücü | v.s. | Ankaragücü | |
| 14/05/2022 | Kocaelispor | v.s. | Adanaspor | |
| 14/05/2022 | Balıkesirspor | v.s. | Eyüpspor | |
| 14/05/2022 | Tuzlaspor | v.s. | Samsunspor | |
More About Turkey - 1. Lig
What is Turkey - 1. Lig?
Turkey - 1. Lig is the 1st division of football in Turkey. 19 teams are playing between themselves throughout the year to compete and win the title. The last places of the standings at the end of the competition are relegated to the lower division.
Welcome to APWin
Signup and become a FREE member to have access with unlimited time.
or register with email
Already have an account? Sign in
Switch to