Biggest Transfers in French Ligue 1 This Season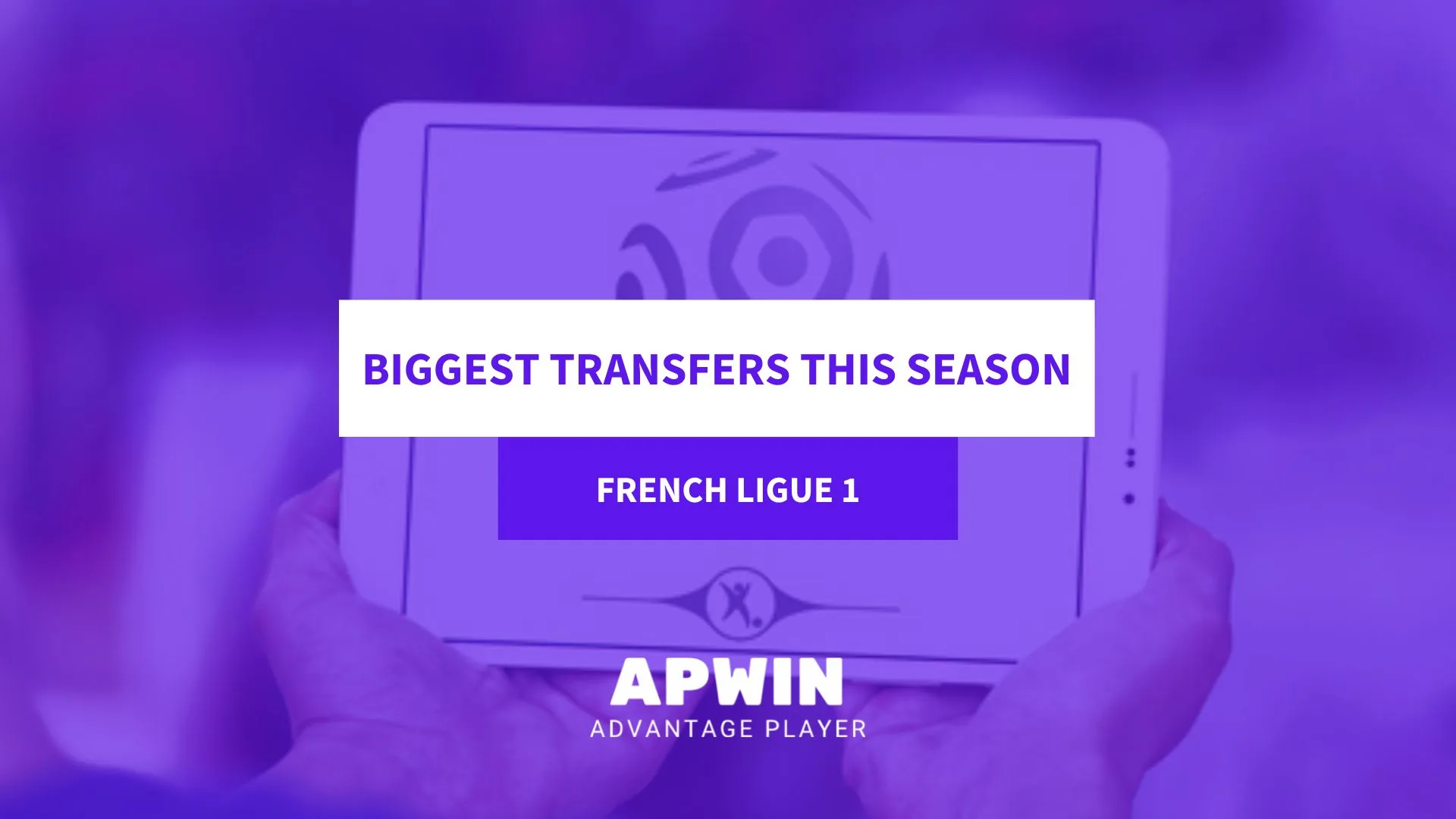 The most extended transfer window of the year is taking place, which also comes with a lot of excitement. After an entire season of understanding every team's strengths and weaknesses aided by the previous transfer window, the current clubs have a lot more time to scout and negotiate with players who potentially could bolster the team. In this article, we'll look at the biggest players on the move in the French Ligue 1. We'll also be peeking at other big transfers made across the other major leagues in European football.
The Transfer Window
If you're new to football but have been following other sports, acquiring new talent for football works slightly differently compared to the NFL, NBA, MLB and NHL. The summer transfer usually takes place from mid-June to early September, depending on the league.
During this time, clubs try to acquire players from other clubs by either a transfer fee, loan-to-buy, or loan option. A transfer fee refers to a player permanently switching to a new club. On the other hand, a loan indicates that a club borrows a player for a short time (from summer to January or vice versa) or up to two full years. The clubs need to decide on the transfer fee, which is not part of the contract that clubs must pay players to have them on the club's books.
The option for loan-to-buy lets the team agree on a fixed price that allows the borrowing club to do a permanent deal for the player after the end of the loan term. There is another option, which is a free transfer. When a team member's contract expires that summer and no extension has been agreed to, another club can scoop in and sign this player to a new contract without any transfer fee for the parent club.
The Number of Transfer Windows
There are two transfer windows in a year. Besides the summer transfer window, there's also one in January that paves the way for any acquisitions during the mid-season.
However, this is a period with fewer deals due to game schedules, travelling and other roadblocks that may slow down the negotiation process.
Dates of Transfer Windows
All the big leagues have different dates for their opening transfer window, but deals have already been officially confirmed by a few clubs. Here are the transfer windows that are officially opened for the Premier League, Serie A, La Liga, Bundesliga and Ligue 1:
The English Premier League opens on June 10th and closes on September 1st at 6pm ET.
Italian Serie A opens on July 1st and closes on September 1st.
The German Bundesliga opens its transfer window on July 1st and closes on September 1st at 12 pm ET.
French Ligue 1 starts on June 10th and closes on September 1st at 6 pm ET.
Now that you know all the transfer windows and when they take place, let's look at the biggest and most recent transfers in Ligue 1.
Top 9 Ligue 1 Transfers in the Summer Window
There's been a lot happening with some of the biggest clubs and their players in French football. Clubs like Paris Saint-Germain and Marseille will go through the new campaign with new faces at the helm. This pair and many other clubs have made some major acquisitions. Below are some of the biggest Ligue 1 transfers of the summer window.
1. Adrien Hunou Transferred to Angers SCO
The 28-year-old has swapped MLS for French football, with the former forward at Rennes coming back to his home country and joining the Angers. They finished at 14th place in 2021/22 and were only a few points clear of the drop-zone. Hunou's arrival and other players like Lois Diony and Sofiane Boufal may help propel the team up to the table.
2. Karamoko Dembele Transferred to Stade Brest
Karamoko Dembele is a name that's been labelled as a future star. Today, in one of the most compelling transfers in the French league this summer, he has left Scotland with Stade Brest mid-table as his destination. This 19-year-old from South London has been missing to receive regular minutes with Celtic despite having a reputation that exceeds him.
3. Adam Buksa and Brice Samba transferred to RC Lens
Lens was the club that went beyond expectations during last season's French league. Despite their inferior budget, the team finished ahead of Lille and Lyon, among others. This success may have been due to a key player who has moved on to new pastures, but they won't be resting on their laurels.
Nottingham Forest welcomes Goalkeeper Brice Samba after their sensational promotion campaign. On the other hand, the Polish striker Adam Buksa has been snapped up following his thrive in front of goal for the New England Revolution.
4. Alexandre Lacazette, Nicolas Tagliafico and Corentin Tolisso Transferred to Olympique Lyonnais
Lyon has made a handful of transfers in the French league ahead of the new season. Two faces are returning, along with a South American fullback who has finally departed Ajax after many summers of rumours.
Alexandre Lacazette and Karim Benzema were terrific strikers at the core of Lyon's history in this century. Corentin Tolisso also re-joins them this season; the Frenchman accumulated a few titles with Bayern Munich but never became a regular.
5. Jonathan Clauss and Luis Suarez Transferred to Olympique Marseille
The Lens hero on the move we've previously mentioned is Jonathan Clauss, who has remained in the division. He has joined Olympique Marseille, the club that experienced a rough season start. The team was under Jorge Sampaoli, who always had a fiery personality and issues outside the field, eventually leading to his resignation.
Besides Clauss, Luis Suarez has also joined Les Olympiens. This isn't the legendary player from Barcelona, but a Colombian striker who has enjoyed a few good seasons with Granada.
6. Breel Embolo and Takumi Minamino Transferred to AS Monaco
The way Liverpool sells their players for a great deal of money, even if they played very little, is truly incredible. Takumi Minamino is the latest on the line as the Japanese winger swaps from Merseyside to Monaco.
Last season, Philippe Clement finished third and had the potential to go that step further due to the Minamino and Breel Embolo's arrival. There are already many positive words revolving around Embolo, whether in Germany or Switzerland, but he has yet to achieve the heights expected of him.
7. Wahbi Khazri Transferred to HSC Montpellier
Moving onto the more underrated transfers in the French league, the experienced Frenchman, Wahbi Khazri, has found a new home. The former man from Sunderland was a key player for Saint Etienne for a few years. However, he eventually moved following their relegation. Montpellier is currently far from inspiring and the league is worse due to the absence of the Tunisian international.
8. Hugo Ekitike, Renato Sanches, Vitinha and Nordi Mukiele to Paris Saint-Germain
Paris Saint-Germain is the team to beat, and the club has spent millions building their solid team. The club has brought in a handful of interesting names. The most eye-catching of all is indeed Christopher Galtier as the new manager. This was after their loss to West Ham United in the Gianluca Scamacca battle. However, the club has beaten Newcastle United to Hugo Ekitike.
Ekitike came after impressing with Reims; the fullback Frenchman Nordi Mukiele has swapped Rb Leipzig for the Parisian giants. And Renato Sanches, previously in Bayern Munich and Swansea City, has joined on a permanent deal from Lille.
9. Colin Dagba transferred to RC Strasbourg Alsace
The last player on this list of Ligue 1 transfers is someone who has left the Parc des Princes door. Colin Dagba has greatly contributed to the capital, but he is one of the many players that have yet to achieve that extra height.
He is leaving on loan for now, with Strasbourg as his new destination. The club has been a threat to PSG for a few seasons now, as they're always pulling out spectacular results against all odds. Perhaps adding Dagba to the roster will further increase their pain.
Conclusion - Biggest Transfers in French Ligue 1
Transfer windows take place twice every year, which is always an exciting time for clubs and football lovers. This is because, after a whole season of playing and observing a team's strengths and weaknesses, clubs can take their team even further by acquiring new players during these transfer windows. The dates of these transfer windows vary, but most of them open during June or July and close in early September.
The list of transfers in Ligue 1 above are some of the many transfers that are happening across the other big leagues in football and there will be more coming soon. Do you think these football players will succeed in the new chapter of their professional careers? Make sure you don't miss any action by checking their stats and updates on APWin.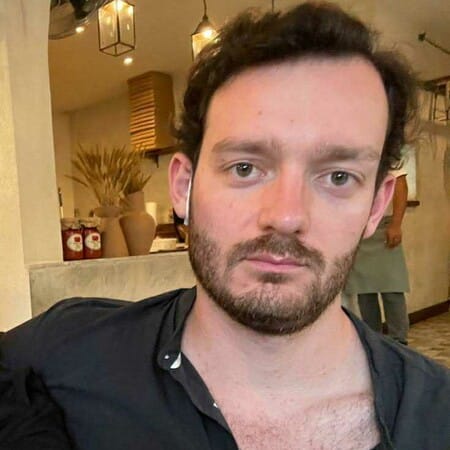 Martim is the Founder of APWin, Passionate about football, statistics and analytics connected to sport.
Related Articles